Notre/Unsere/Eis GAY-REGION
Joint prevention in the Greater Region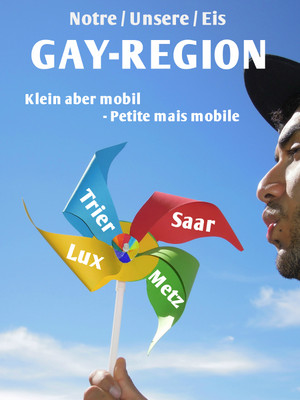 Many men from Germany, France and Luxembourg meet in our region. The Saarbrücken scene in particular is a popular meeting place.
"Gudd druff!", the HIV-Berodung Luxembourg, Cigale Luxembourg, the Aids-Hilfe Trier and AIDES from Metz have therefore agreed to increase cooperation in the prevention for gay and other men who have sex with men.
There are regular meetings to interchange experiences and plan joint actions.
This cooperation happens under the motto "Notre / Unsere / Eis GAY-REGION".
News about the GAY REGION can be found on Facebook.