Emergency PEP
If something goes wrong ...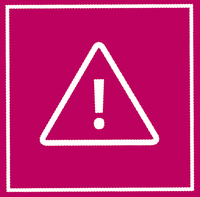 After unprotected anal intercourse with a high HIV risk (for example, without a condom or if PrEP has not been taken correctly for a longer period), a four-week "PEP" with HIV drugs can usually prevent infection with HIV.
Therefore, PEP (post-exposure prophylaxis) is a "post-risk prevention".
PEP can be prescribed for example if your (sex) partner is HIV-positive and does not undergo an effective therapy or if you do not know his or her HIV status.
It is important that you get the PEP tablets as soon as possible - preferably within 24 hours after the infection risk.
More information about the PEP can be found at www.iwwit.de/pep.
PEP IN SAARLAND

The PEP can be prescribed by the specialized HIV medical offices in Saarland during their respective opening times.

Outside of these opening hours, a prescription in the Saarland can only be guaranteed via the

• the Emergency Outpatient Department (Notfallambulanz) of the Klinikum Saarbrücken, Winterberg 1, 66119 Saarbrücken, phone: 0681 - 963-0
• the Internal emergency department of the Saarland University Clinic, Kirrberger Straße, 66421 Homburg, phone: 06841 - 16-30000